Welcome to SK Wrestling
One of the longest established video producers of Female Wrestling and Mixed Wrestling in the world, Steel Kittens features the most beautiful amateur female fight girls and hot wrestling women!
Steel Kitten Wrestling offers the best in Pro Women's Wrestling, Pro-Amateur, Female Wrestling, Mixed Wrestling, Nude Catfights, Boxing, Vintage, Classic Ladies Wrestling and Japanese Professional, Women's Wrestling.
WATCH UNLIMITED WRESTLING VIDEOS!
For only pennies a day! The entire Steel Kittens Collection at your fingertips!
Watch whatever match you want, as many matches you want, and watch when you want!  
WATCH UNLIMITED WRESTLING VIDEOS! 
1000's of Matches, video clips, Downloads, DVD's, Streaming Video and photos!

We have updated our membership to be all inclusive with four different membership passes.
Our passes include a 10 hour pass, 30 day, 90 day, and one year membership. Check it out here!
All Passes include the ability to watch any matches you want online with no limit on photos! So many new membership features, check them out now!

Check out our current promotions here!
We often have coupon codes and other fun goodies posted.

We love a good sale as much as the next guy! We add pages of new DVDs and streaming videos to the sale page regularly, check it out here! Want to taste a large variety of clips? Try our massive Wrestling Clips inventory!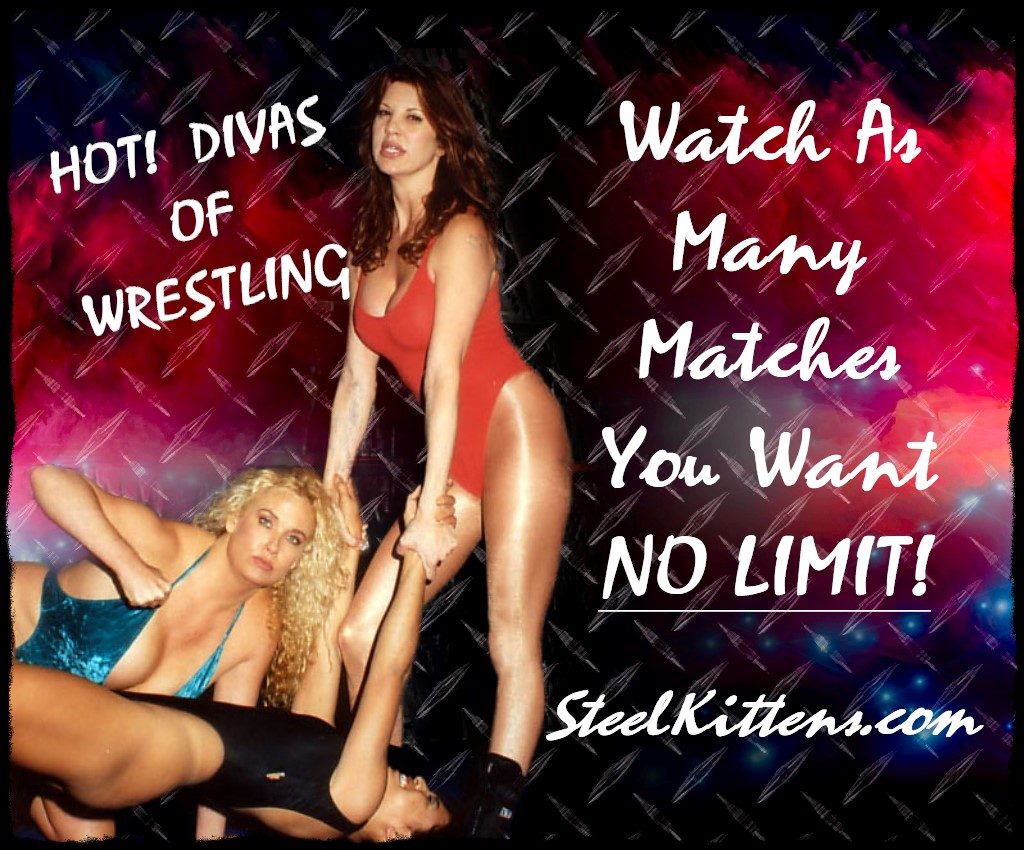 Watch Unlimited Wrestling Videos! Click Here!
Presented by Steel Kittens